ETAnalysis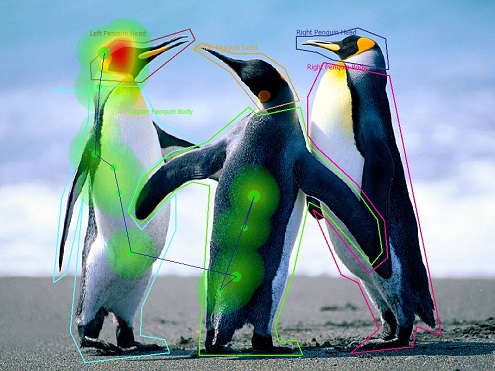 The Argus Science ETAnalysis application is a powerful software program designed to process and analyze data collected with Argus Science eye trackers. Our engineers have leveraged 40+ years of experience in the industry combined with researchers' feedback to create a remarkably versatile tool for eye tracking data analysis.
Argus Science ETAnalysis Software was developed to be compatible with a vast range of eye tracking application to ensure that it will suit your organizations specific research needs. Please Contact Us to receive a free trial version.
Use ETAnalysis to perform the following tasks, as well as others.
Examine and plot raw data.
Divide data files into sections corresponding to particular events or time periods.
Reduce gaze data to fixations.
Associate scene images and videos with sections of gaze data.
Define areas of interest (including moving areas of interest) on stimulus images or videos.
Find "dwells" (periods of continuous gaze on one area of interest).
Compute various statistics that relate fixations or dwells to areas of interest.
Display data and statistics graphically in many formats including time plots, X/Y plots superimposed on images or videos, heat maps, bar charts, etc.
Combine results across trials or subjects by averaging statistical data from each, or by pooling the original data.
Create a swarm display showing gaze from multiple trials or subjects overlaid on an image or video.
Find blink frequency, and pupil diameter minimum, maximum, and average over specified periods.
Export results in Excel or ASCII text format for further custom analyses.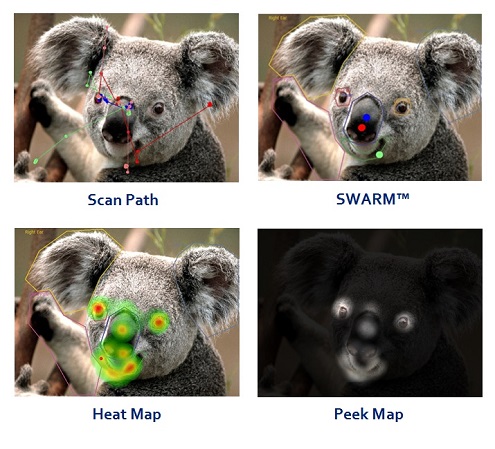 Playback of video presentations with superimposed gaze data can be displayed in full screen mode, and recorded at the resolution of the original presentation.
Data recorded with some eye trackers formerly manufactured by Applied Science Laboratories (ASL) are compatible with ETAnalysis.
Additional Modules
SceneMap: Scene Mapping Module
StimTrac: Stimulus Tracking Module